Accurate 2020 Census count facing obstacles
LOS ANGELES — Participation in the 2020 Census will play a critical role in guiding the distribution of billions of dollars in annual federal spendingome community leaders are acting now to encourage as many people as possible to take part, because budget limits and modernization efforts may create problems for respondents as well as information collectors in 2020.
"I am, personally, worried that there's not going to be enough dollars for the partnership, multilingual media and outreach that needs to be done for our hard-to-count communities," California Census Coordinator and chair for the committee advising the Census Bureau on race and ethnicity, Ditas Kitague, told the INQUIRER.net following a panel discussion in Los Angeles hosted by New America Media on Friday, October 6.
Privacy worries
Aside from language barriers, Kitague shared anecdotal reports of growing privacy concerns fueling apprehensions about census participation. Ironically, she noted that some people freely divulge more about themselves via social media than they would on a census form.
In light of the executive branch's hardline stance on immigration, immigrant communities may be especially hesitant to hand personal information over to the government, according to Stewart Kwoh, president and executive director of the nonprofit Asian Americans Advancing Justice – Los Angeles (AAAJ-LA),
"A number of immigrants, particularly undocumented ones, really are afraid of government, so to have them fill out census information is not easy," said Kwoh during a phone call with the INQUIRER on Thursday, October 12. "I think r community leaders and legal experts need to provide confidence and vital information."
Data can't be used vs. respondents
Kwoh and Kitague pointed out that federal law prohibits private data collected by the Census Bureau from being published or used in legal proceedings against respondents. Kwoh added that groups like AAAJ-LA would be prepared to challenge any unfair use of census information against immigrant communities.
Census-based data derived from people's responses will be used to direct several hundred billion dollars in federal spending.
"It affects the schools, hospitals, the road repairs that you get," said Kitague. "These are real impacts on your community."
The George Washington Institute of Public Policy (GWIPP) reports that in 2015, the distribution of nearly $312 billion to Medicaid and over $64 billion to Medicare relied on census-derived data.
Decisions based on census information also guided the allocation and use of almost $13 billion in Title I education grants, $11 billion in special education programs and $8 billion in funding for Head Start programs for children under 5.
Key in redistricting
Census data are also essential to the redistricting process, which decides how many congressional seats each state gets.
An accurate snapshot of the American population may be especially valuable in the face of shifting national demographics.
The Pew Research Center (PRC) reports that the Asian American and Pacific Islander population grew by 72% between 2000 and 2015, exhibiting the highest growth rate among major ethnic groups in the country.
Meanwhile, Latino communities have been growing steadily for several decades and are projected to make up 24% of the U.S. population by 2065.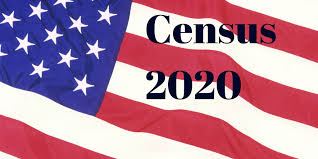 In addition, the PRC predicts that the working-age population in the United States would shrink without future immigration.

Far-reaching ramifications
If those changes remain consistent in 2020 Census data, it could have far reaching ramifications for immigrant communities, according to Kitague and others conducting outreach for census participation.
"If we do get an accurate count, it will probably show that the AAPI community is growing," said Kitague.  "Not getting the AAPI community to respond accurately [means] we can lose political representation."
People working to promote an accurate census are cautiously optimistic that they will be able to overcome a number of obstacles. However, the U.S. Census Bureau (USCB) is confronted by cost constraints, uncertainties surrounding untested tools and a leadership vacuum at the top of the organization as it prepares for 2020.

Cost worries
On Thursday, October 12, U.S. Commerce Secretary Wilbur Ross reportedly told members of the U.S. House Committee on Oversight and Government Reform that the Census would cost $15 billion, 25 percent more than what had been initially predicted by the USCB. He asked Congress for an additional $3.3 billion in "urgently needed" funding.
Budget restrictions have already delayed testing for paperless collection methods and other updates intended to save the Bureau money and reach more people.
Meanwhile, in California, preparations for census support operations are lagging behind a state recommended timeline, according to the Manager of Political Voice for the advocacy group Advancement Project California (APCA), Dr. John Dobard. However, he said that outreach efforts are in better shape now than they had been leading up to the 2000 and 2010 census.
"Compared to what's been done in the past, the state is early. But, based on the recommended timeline from the California Complete Count Committee in 2010, the state is behind," said Dobard on Friday, October 6. "We're not where we ideally should be, but there is still time to do things right."